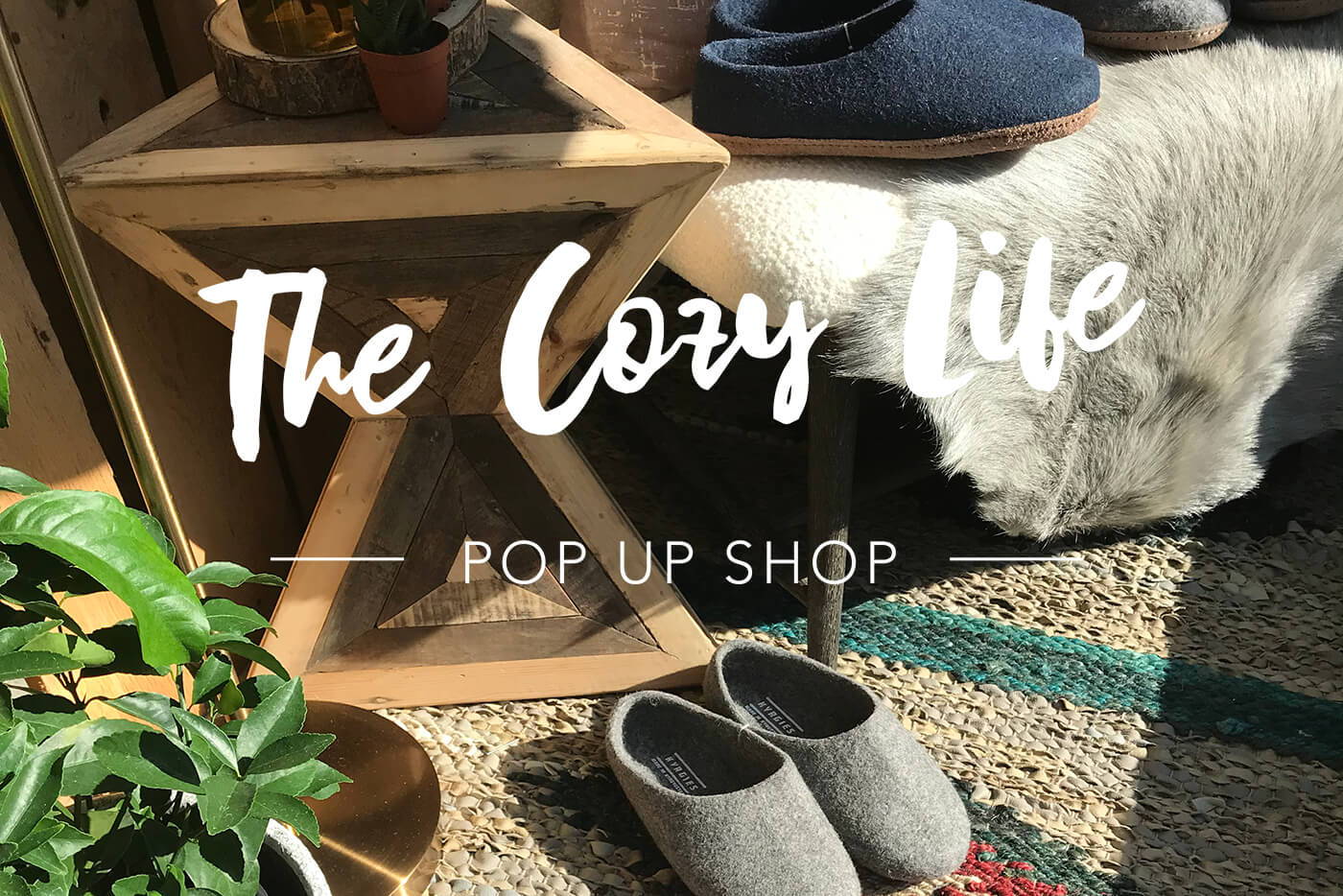 Come Visit Us at Our DC Pop Up
Located at The Shay, 1921 8th St NW (Next to Compass Coffee) Washington DC 20001

The same things happen at the end of every summer--children return to school, drug stores get ready for Halloween much too early, the leaves change color, and the temperature starts to drop.
Right in time to welcome the opening of Kyrgies new pop-up shop at The Shay in Washington D.C., with partner brands Hudson & Crane and REWILD. Together, these brands aim to create a space that embodies the goal of turning a home into a personal, cozy sanctuary. The Cozy Life Pop Up Shop will feature everything you need to forget the outside world the minute you get home, and will have events scheduled throughout September. The first step in creating your perfect cozy space lies in putting on your Kyrgies, our wool felt slippers that are handmade by a women's art collective in Kyrgyzstan. Made with chemical-free wool, Kyrgies are upholding a cultural legacy that has lasted for thousands of years simply because it works. The moisture-wicking properties in wool felt make them perfect for putting on after a workout, a yoga class, or just for lounging around. Kyrgies are sourced directly from local artisans in Kyrgyzstan, working directly with the women, eliminating abuses in their supply chain, and ensuring a fair and living wage for the artists.
REWILD is a plant and flower studio that seeks to bring your life in the city a little closer to nature.Founded by D.C.'s accomplished flower and plant designer, Lily Cox, REWILD offers highly curated botanicals and workshops that allow you to learn, dig in, take home, and REWILD DC.
Hudson & Crane creates interiors that people love to come home to. Their team of talented designers help people navigate big life changes — new home, new baby, new home-based career, downsizing, empty-nesting — and reinvent themselves at the same time.The Cozy Life Pop Up Shop will host events on Thursdays throughout September. REWILD will host flower arranging events on September 6 and September 20. September 27th is a special surprise.