Old World Craftsmanship
The Kyrgies Story

Kyrgies are simply the finest slippers you can buy.
We seek out the finest textiles made the world over. We source world-class products that are made the right way.

Kyrgies are born of a tradition that is thousands of years old. Kyrgies are produced in Bishkek, Kyrgystan, where wet felting with sheep wool is both a tradition and a necessity. No other textile withstands heat in the summer and the cold, wet winters as well as wool felt. Because of this, the Kyrgyz people have been felting for centuries, passing this skill on from one generation to the next.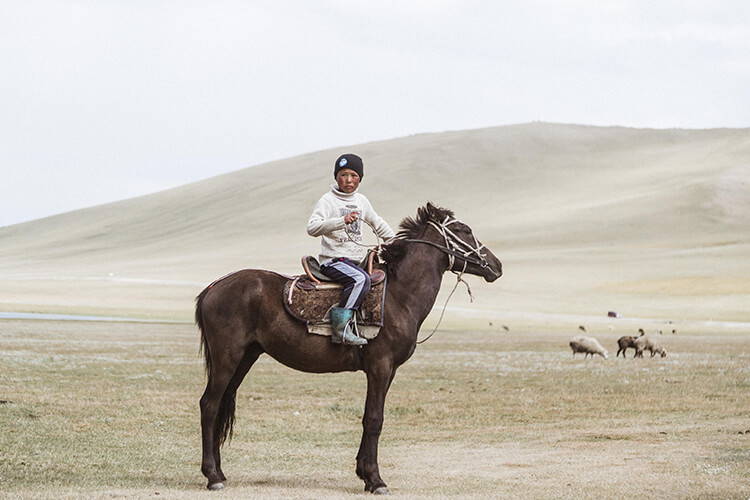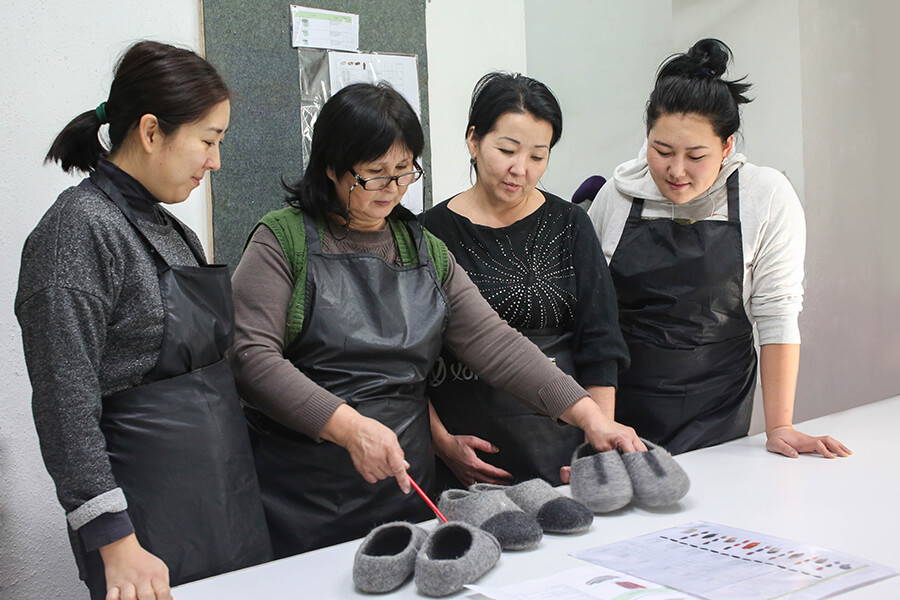 The people who make Kyrgies today are paid a living wage, working in a factory run by women, largely for women. Your purchase of Kyrgies helps these artisans thrive, while providing opportunities to more and more people in the region.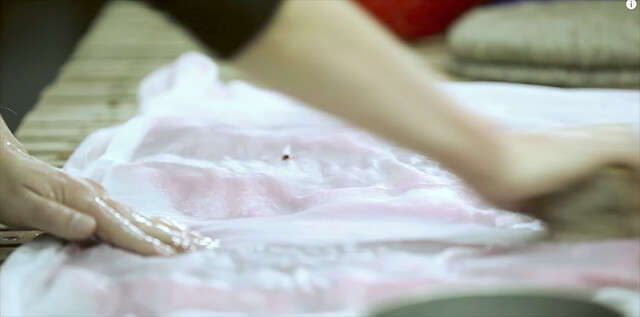 Aside from being a green supply chain and ethical working environment, Kyrgyzstan is where we choose to source our slippers for a simple reason: The Kyrgyz people are the best wool felters in the world.

Traditionally the Kyrgyz people are nomads, because 94% of their geography is mountainous. The main economic resource for nomadic people is animals - in this case it is mainly sheep. People stay and live in one place, depending on the grazing season of their animals. The well-being of their animal is a well-being of a family.

Today is a different reality - the Kyrgyz people are settled, and they live in globalized world. However we simply do not have sheep growing industry which could capitalize it into a bigger mass market. Our sheep still live on pastures during spring, summer and autumn. During winter they stay at sheep sheds constructed within yards of families in villages

Cleaning and Combing Wool
Their raw wool is brought to our factory, where it is cleaned, then combed.

The wool is then dyed, and then combed more and more, matting it together. The wool is then weighed, sorted out into each individual pair of Kyrgies.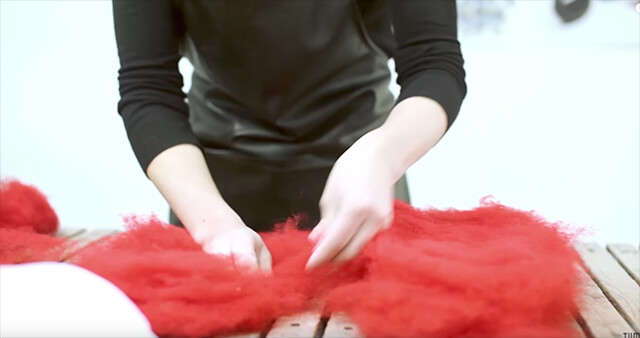 The wool is then weighed, sorted out into each individual pair of Kyrgies, and your slipper begins to take shape as it is pressed together using water and natural soap. This practice of wet felting with wool, hot water, and soap remains unchanged for centuries.

Now the felt for each pair of slippers is rolled out by hand, formed and forced into shape, over and over and over. This process requires great strength and stamina, and years of experience to know when the slippers are done and ready to be placed on lasts, where they form into a hardened, but slightly pliable, shape.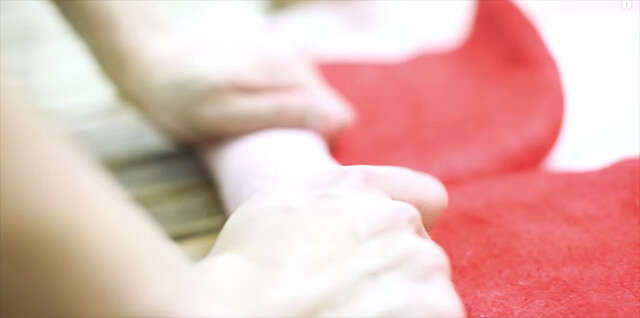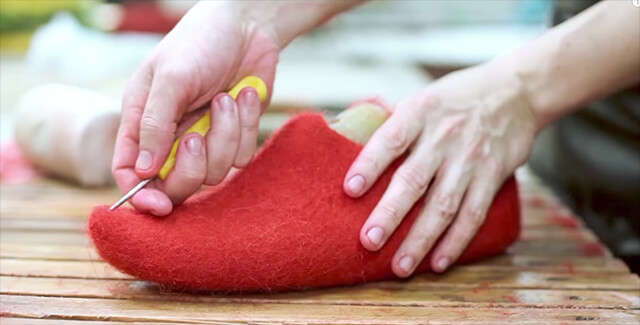 Finally, they take their form on lasts, where they dry. On the lasts, the slippers are molded by hand a bit more, pushed into form. They then go onto a rack where they dry. After they dry, the felt is cleaned, removing excess fibers.

Different models of Kyrgies use different types of outsoles that are added at this stage. The entire process takes six weeks, and is done more or less entirely by hand, using wool, soap, and food coloring. It has remained unchanged for millenia simply because it works. The slippers that we call Kyrgies are a world-class product made by the finest felters on earth.