Old World Craftsmanship
The Kyrgies Story

Kyrgies are simply the finest slippers you can buy.
Kyrgies are born of a tradition that is thousands of years old. Our slippers are produced in Bishkek, Kyrgystan, where wet felting with sheep wool is both a tradition and a necessity. No other textile withstands hot summers and cold, wet winters as well as wool felt. Because of this, the Kyrgyz people have been felting for centuries, passing this skill from one generation to the next.

Our supply chain begins in the unfenced fields of Kyrgyzstan, where sheep graze from sun-up to sundown, tended by shepherds and Kyrgyz cowboys who work in the shadows of eternally snow-capped mountains. Sheep are deeply engrained in Kyrygz culture, and the Kyrgyz people have depended upon sheep for their livelihood for many years. They believe treating the sheep with respect brings good luck.

The sheep are sheared in the summer, and then the wool is shipped to a facility where it is cleaned and dyed.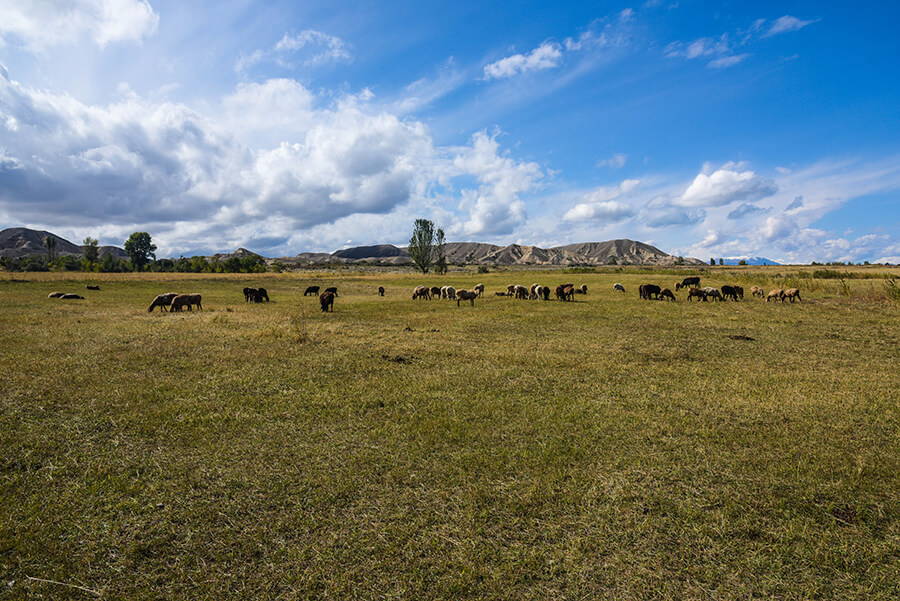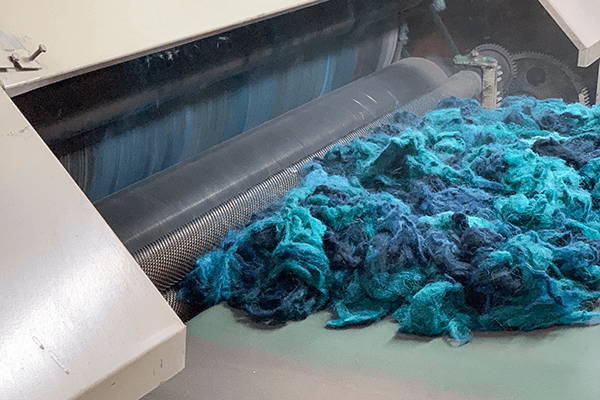 Carding and Felting the Wool
Here the wool is being fed into the carding machine at our Kyrgyz partner's workshop. Carding is essentially combing the wool, over and over, to make it more uniform. It can be done by hand, but this machine makes it much faster and allows us to produce Kyrgies on a large scale.

At left is the wool that will become our heathered navy. This is among our richest and most popular colors, and you can see why.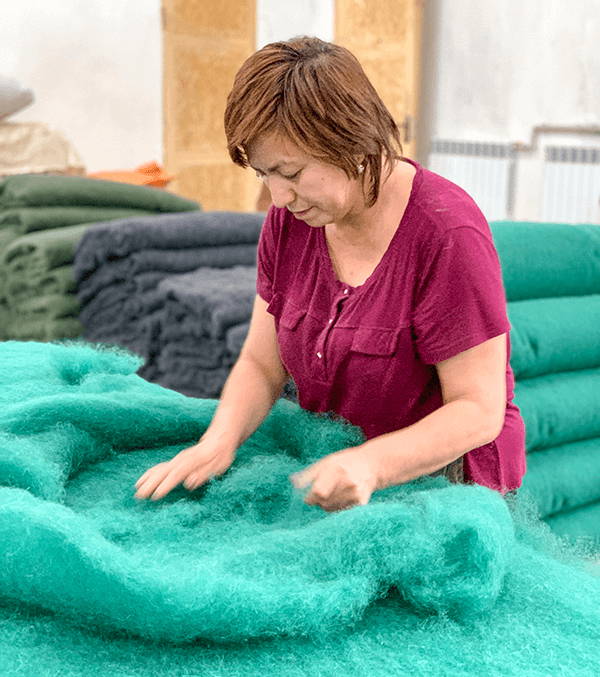 This woman is working with wool that has just been carded. She is preparing it for the felting machine. In the felting machine, the wool is pricked by thousands of tiny needles, causing the fibers of the wool to self-adhere. The result is a sheet of wool that is denser and not as fluffy.
The wool at left will be used in our spruce-colored Kyrgies.
These two artisans are using soapy water to further condense the felt. Felt sheets are then cut and sewn to make Tengries. This is the same gray color that we use in our most popular Tengries model.
Felt sheets can also be used to make many other things, including blankets, bags and even the walls of yurts.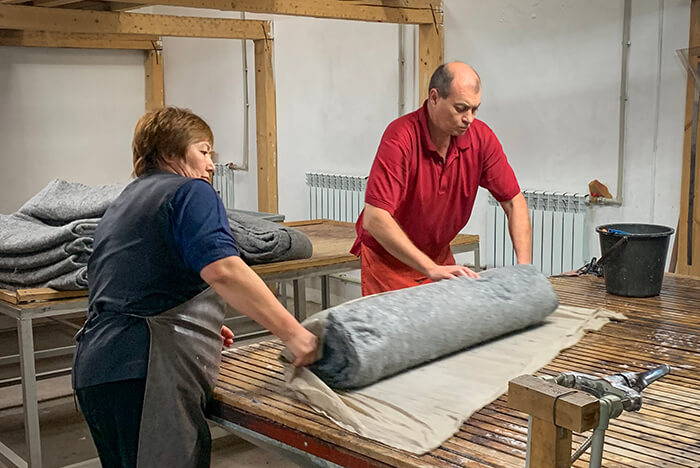 Quite often felt can look fuzzy and unfinished. This woman is using a razor to clean a sheet of felt of any excess fuzziness. A similar process is performed with our slippers. This is a time-consuming process, but attention to detail makes a big difference in the end.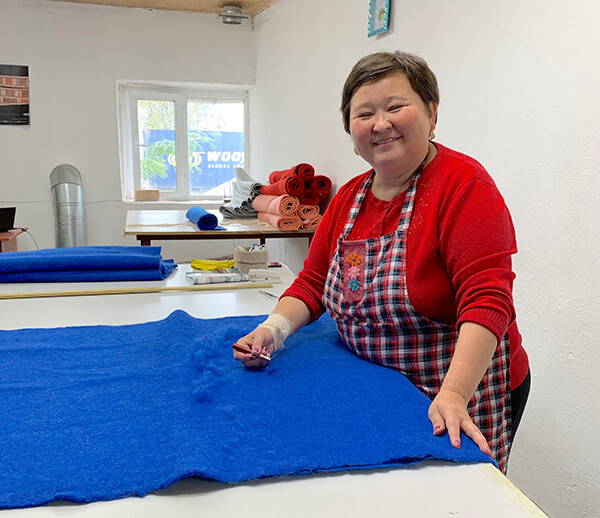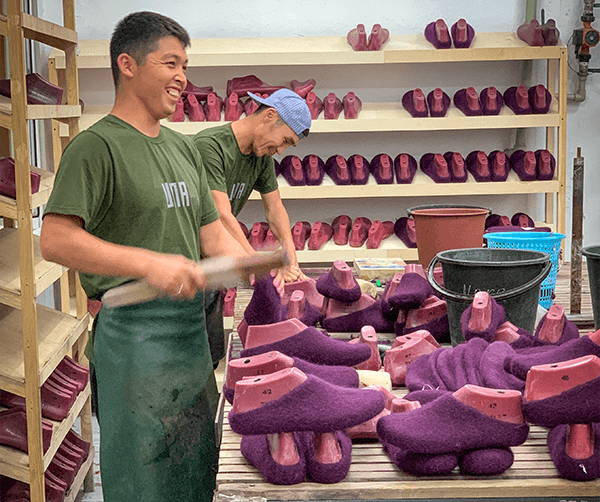 After the wool is cut, it is rolled with soapy water and then stretched onto molds on which they will dry and take their final shape. This step is actually quite difficult and physically demanding.

The artisans in this photograph are working on creating plum Kyrgies. The slippers are still wet and will be a little darker in color upon drying. You can see that they still have a fuzzy appearance.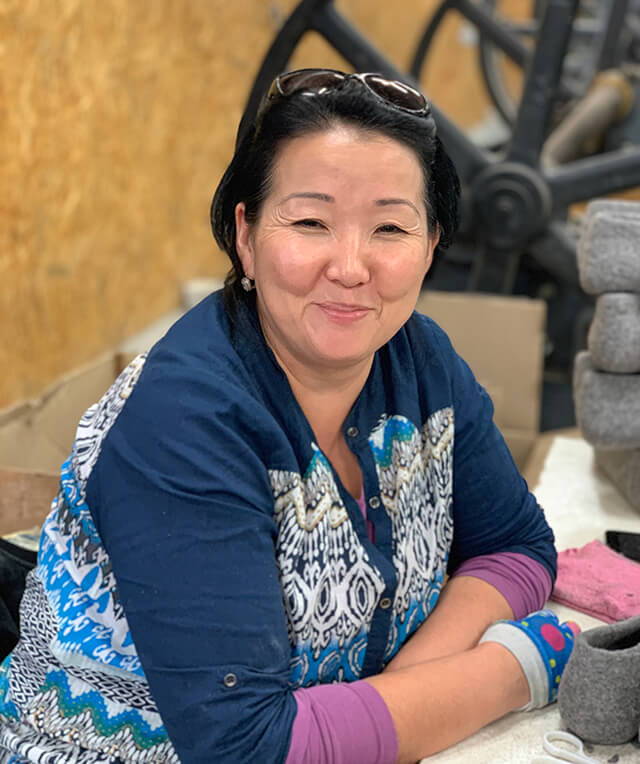 Kyrgies are checked for quality three times along the production line.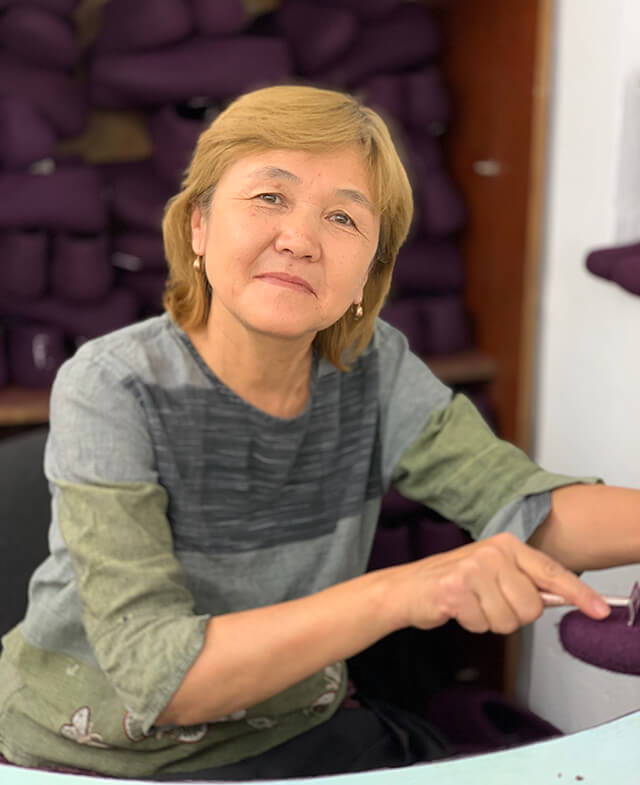 Here, our plum slippers are shaved of any excess fuzziness.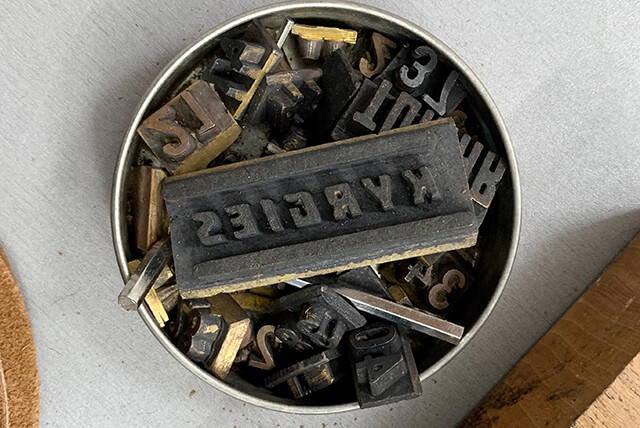 Our Kyrgies logo and slipper size is stamped by hand on the leather that forms our All Natural Soles.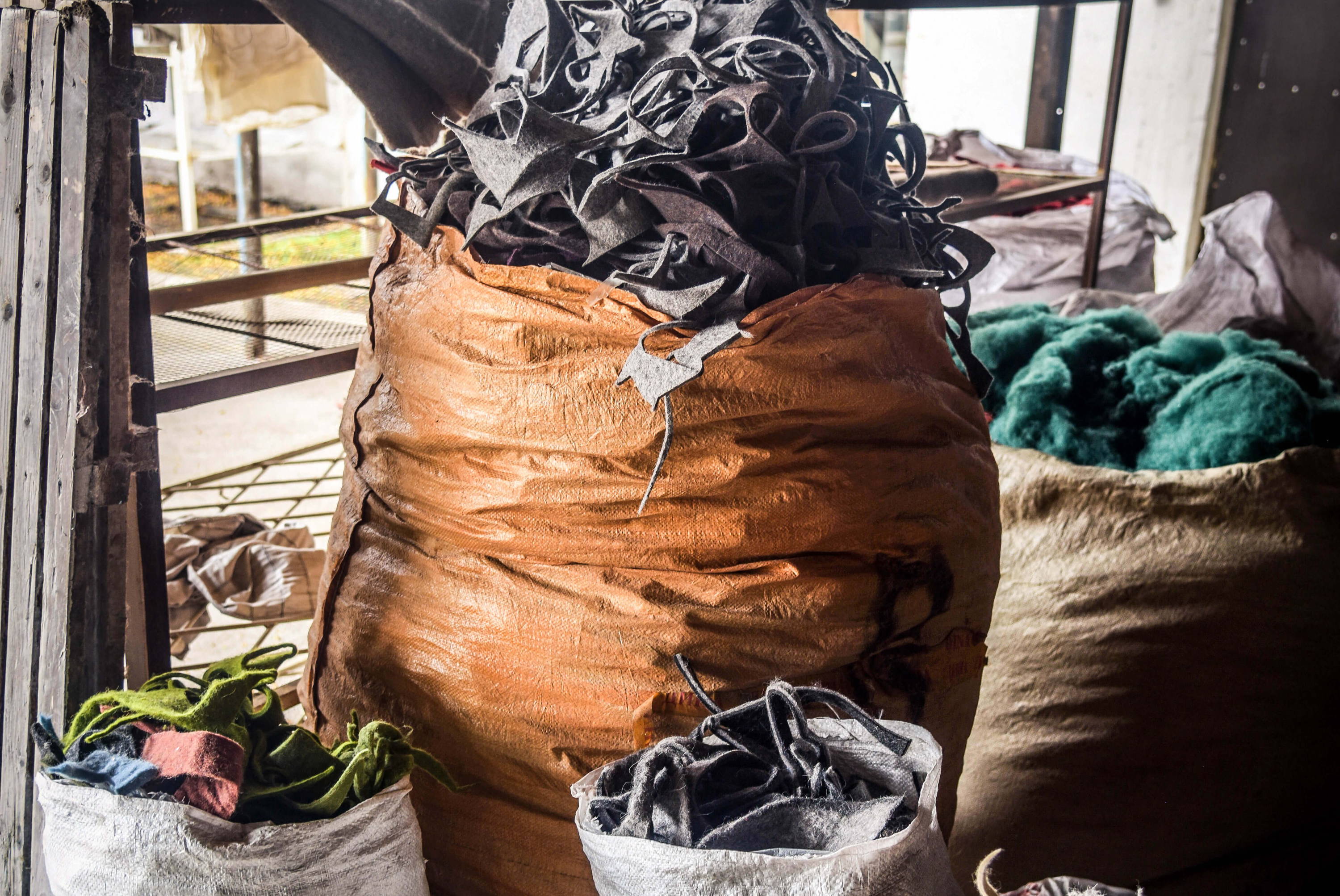 Our workshop has set a sustainability goal: "not one gram of wool wasted." All the wool that does not become slippers is reprocessed and used as residential insulation.

Different models of Kyrgies use different types of outsoles that are added at this stage. The entire process takes six weeks, and is done more or less entirely by hand, using wool, soap, and dye. The main process has remained unchanged for millennia simply because it works.