Old World Craftsmanship
The Kyrgies Story

Kyrgies— traditional craftsmanship, modern comfort
Every pair of Kyrgies are shaped by thousands of years of traditional wool craftsmanship.
Handmade in Bishkek, Kyrgyzstan, a mountainous region of peaks and fertile valleys, Kyrgies embody the ancient, essential connection between the sheep that roam the hillsides and the Kyrgyz people that raise them for their wool.
Designed to be warm in the winter and cool in the summer, our wool house slippers reflect a blend of durability and a refined style honed by Kyrgyzstan's wool artisans over generations.
Throughout our artisanal process, we are guided by an old-world, practical approach to production. Our Kyrgies sustainability mantra is "not one gram of wool wasted."
Our slippers begin their life in the wide open fields of Kyrgyzstan, where mountains form the fences and shepherds tend the grazing flocks of sheep with care. In this culture, sheep are prized, and the wool they provide is the stuff of life—used to construct their homes, woven into blankets and felted rugs, and crafted into clothing and shoes.
Each summer, the flocks of sheep are rounded up for shearing, and the wool is baled and shipped off to be cleaned, sorted, and dyed.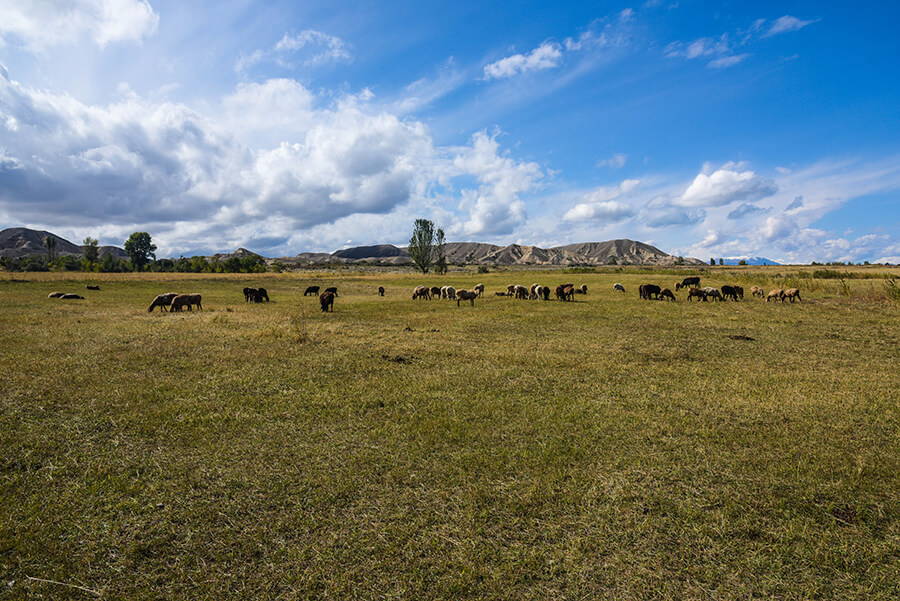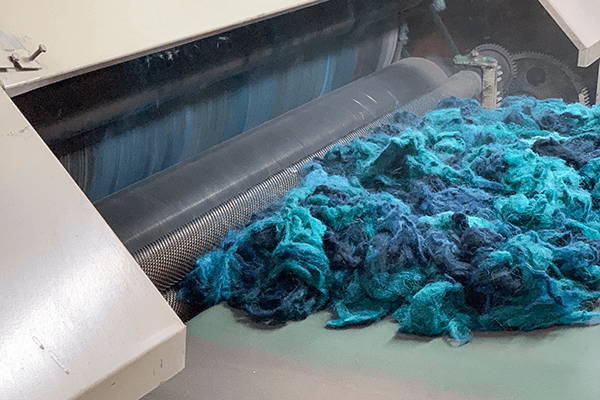 Carding and Felting the Wool
Next, the clean, fluffy wool is carded—or combed—to straighten the fibers and create an even, uniform material for felting.
At left is the wool that will become our heathered navy. This is among our richest and most popular colors, and you can see why.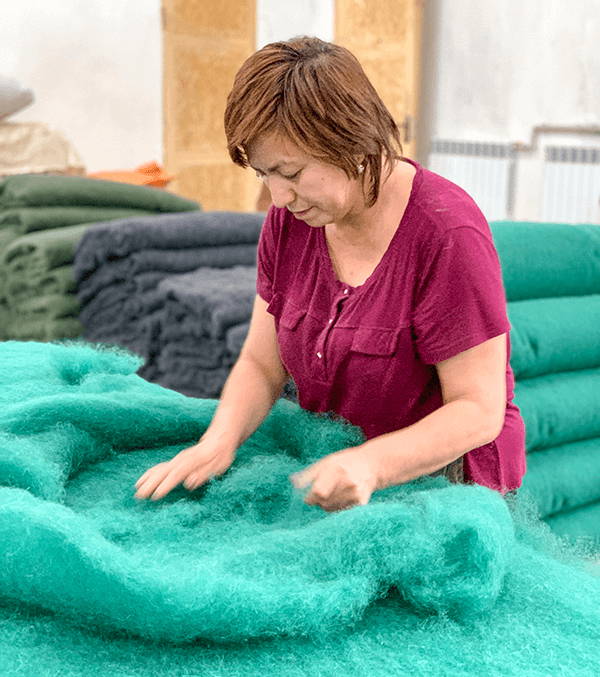 Then the loose wool is ready for felting. Traditionally, felting was done by hand with special needles that compressed the wool into a dense fabric. Today, our artisans use a felting machine that accelerates this process by usings thousands of needles at once.
To make the felt even thicker and more durable, our craftsmen then use warm, soapy water to "wet felt"—an ancient technique that predates woven fabric. This shrinks and condenses the fabric (imagine washing a wool sweater in hot water), creating felt sheets.

Felt sheets can also be used to make many other things, including blankets, bags and even the walls of yurts.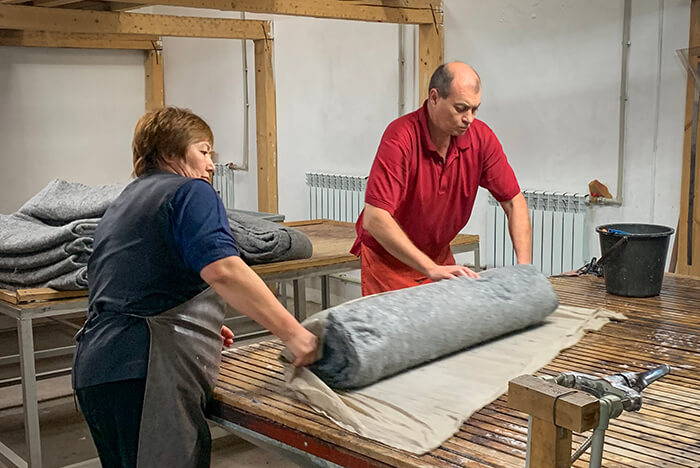 Any fuzzy fibers are then removed with a razor, leaving a smooth, dense sheet of wool felt behind.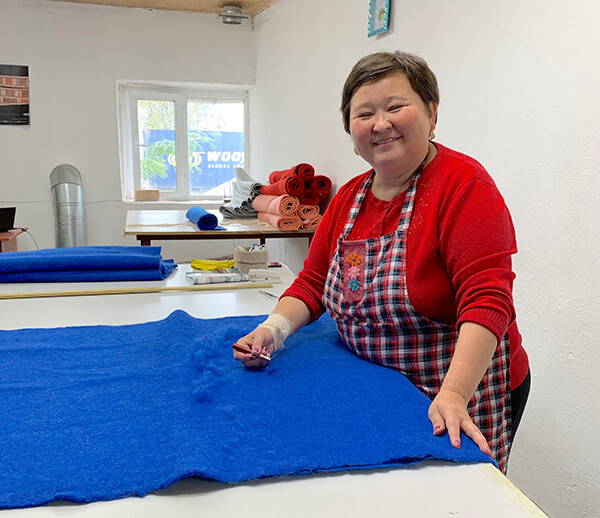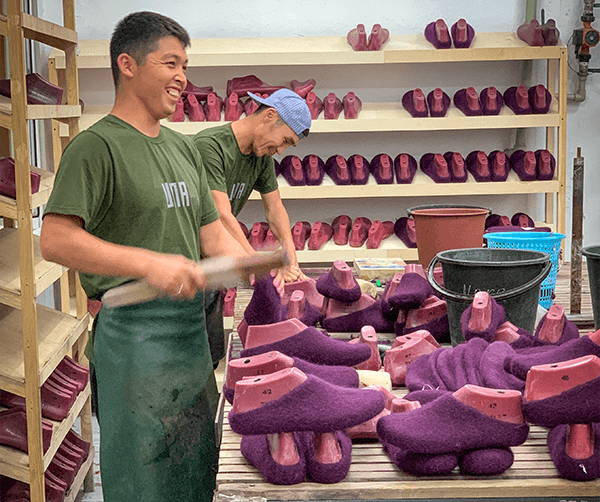 The finished wool is then cut and molded by hand in a painstaking process to create the perfect shape and comfortable fit for our Kyrgies slippers.

The artisans in this photograph are working on creating plum Kyrgies. The slippers are still wet and will be a little darker in color upon drying. You can see that they still have a fuzzy appearance.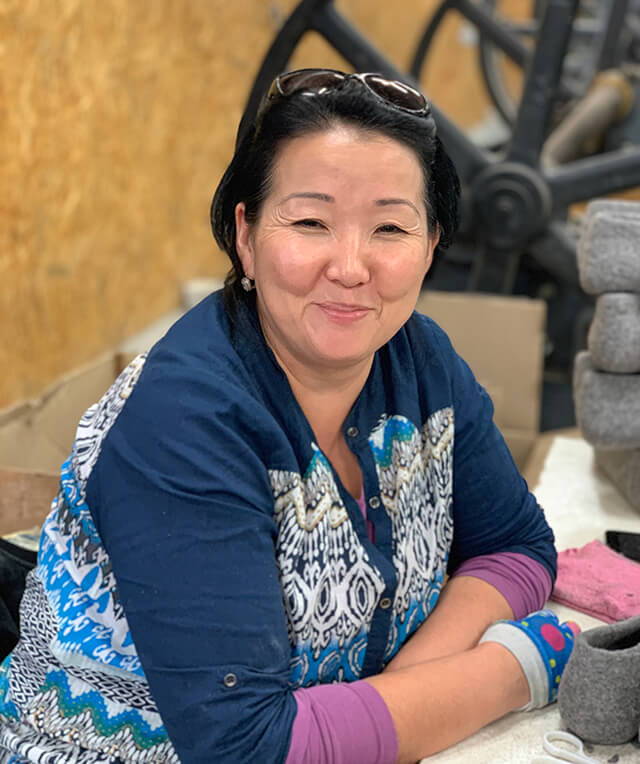 Kyrgies are checked for quality three times along the production line.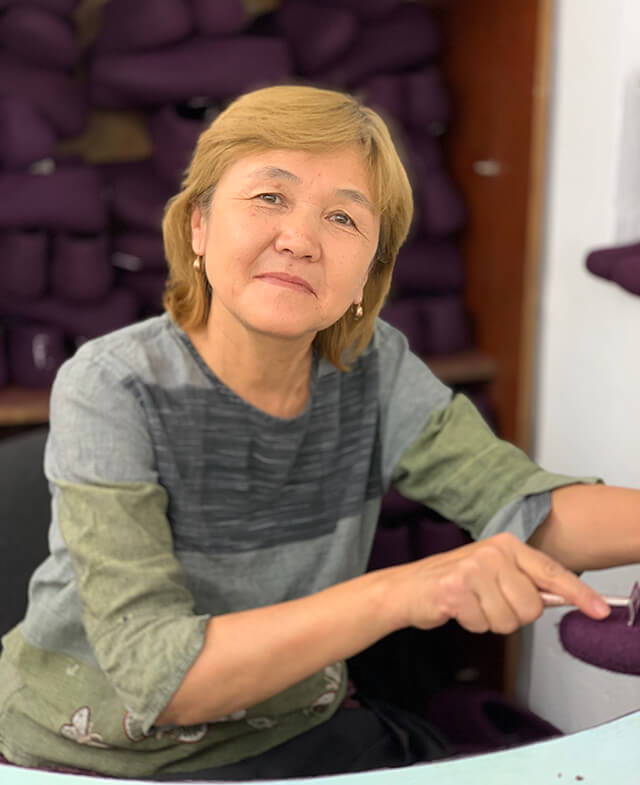 Here, our plum slippers are shaved of any excess fuzziness.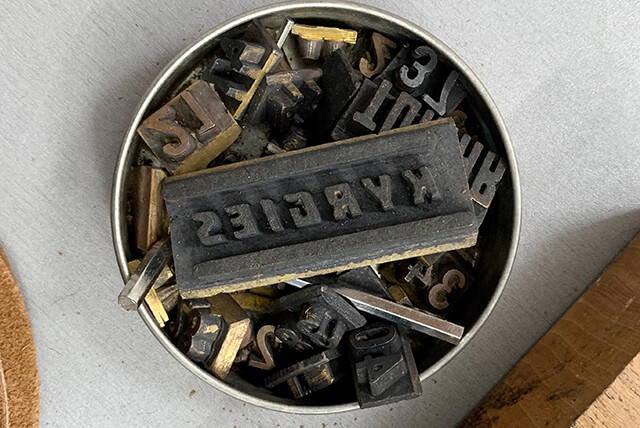 Our Kyrgies logo and slipper size is stamped by hand on the leather that forms our All Natural Soles.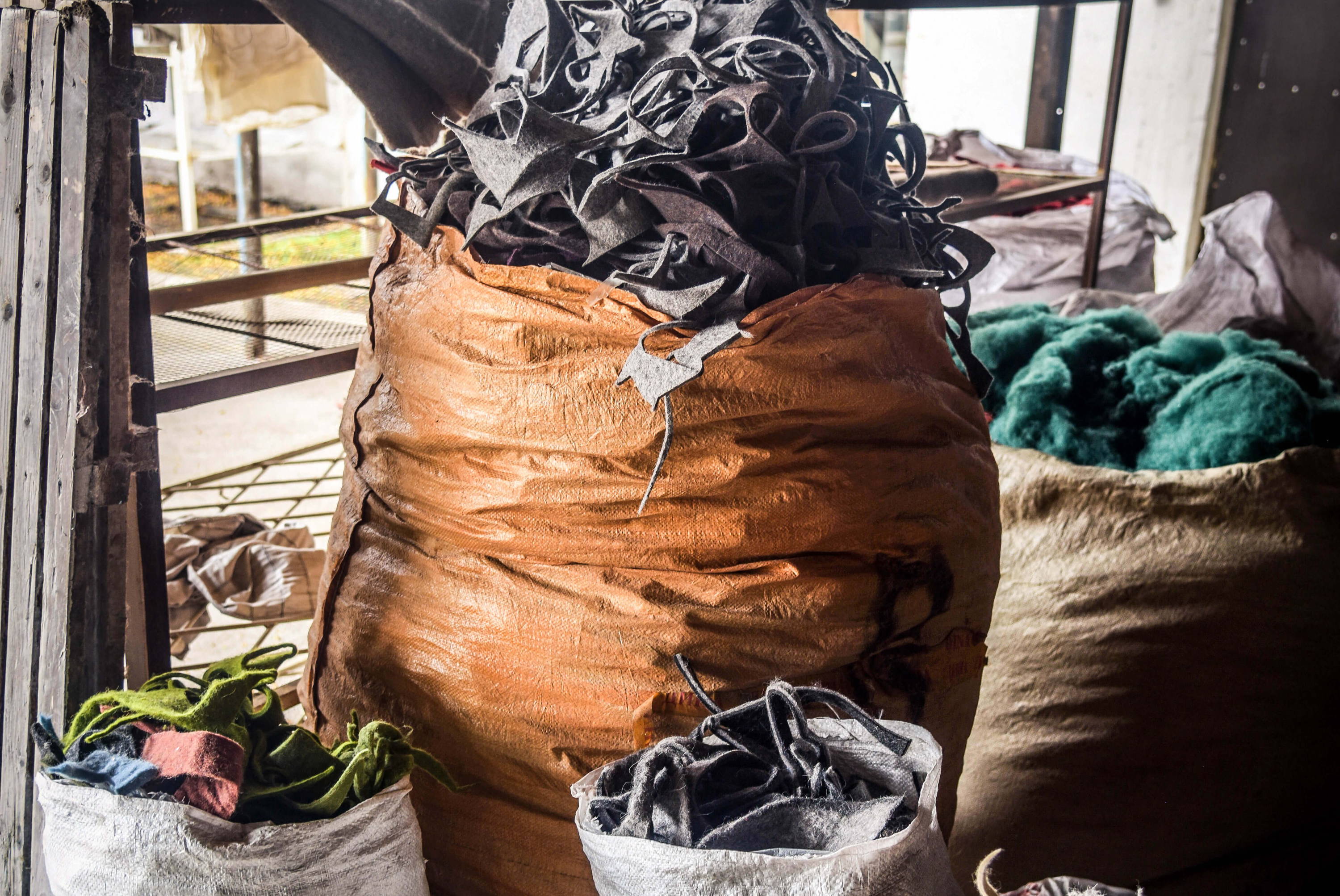 Our workshop has set a sustainability goal: "not one gram of wool wasted." All the wool that does not become slippers is reprocessed and used as residential insulation.

Different models of Kyrgies use different types of outsoles that are added at this stage. The entire process takes six weeks, and is done more or less entirely by hand, using wool, soap, and dye. The main process has remained unchanged for millennia simply because it works.