Kyrgies Outdoor Collection
Walkabouts
An Outdoor Version of Our Ever-Popular Tengries
Wear the Tengries you love everywhere with our new Walkabouts. Designed with a flexible and durable rubber sole, you can enjoy the comfort, durability, and warmth of your favorite Kyrgies' style anywhere your day might take you.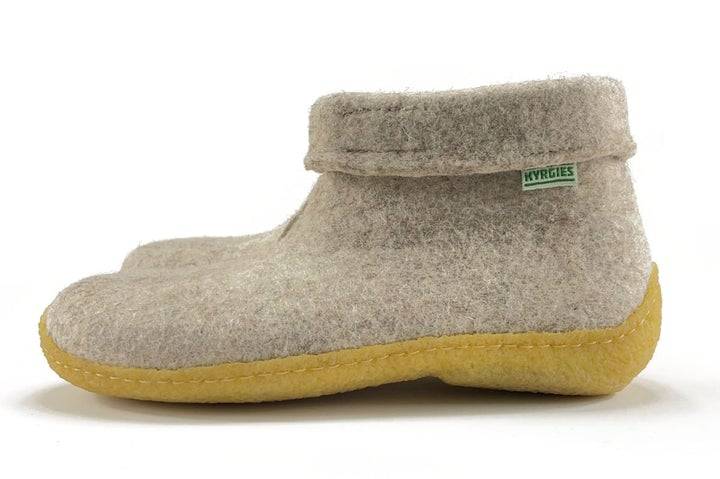 Nomads
Wool Boots For Outdoor Winter Adventures
Out and about in snowy conditions? We've got a beautiful, warm felted wool boot for you. Meet Kyrgies' Nomads, our latest answer to everything Jack Frost can throw at you. Whether it's shoveling the drive or snuggling in apres ski for an IPA, our new Nomads punish snow and cold with the naturally-insulating properties of felted wool in a cozy mid-calf style.
Lace Up Walkabouts
Outdoor Footwear for the Whole Family
With flexible elastic laces and a cord lock to hold them secure, you can customize the fit of your Lace-Ups to make your Walkabouts as snug or as loose as you like.
The best part? They come in kid's sizes.